the future of modern teak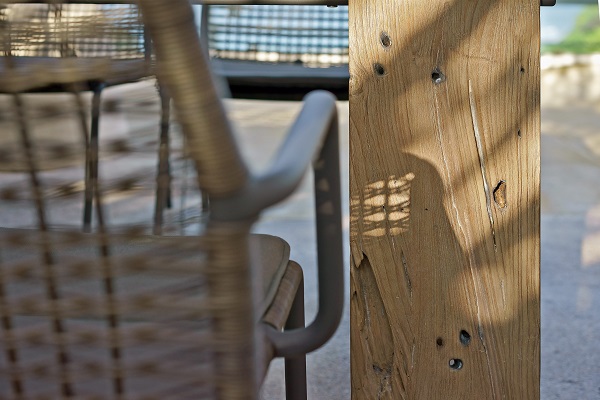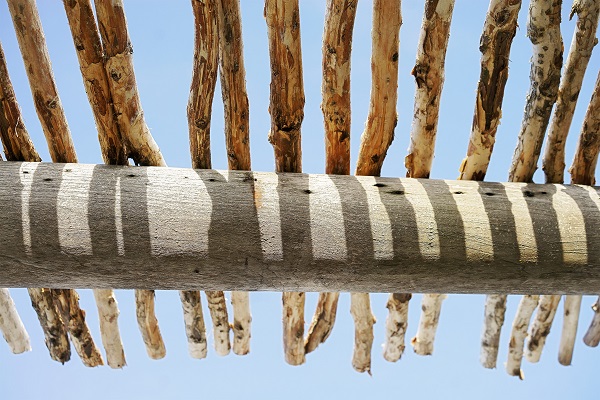 MAMAGREEN furniture has had a progressive, eco-design orientation since commencing design in 2007, carefully recycling hand-picked, used teak wood. Teak is an ancient hardwood, rich in natural oils which makes it perfect for durable outdoor furniture. Ultimately, our revitalized teak becomes an essential part of a creative, sophisticated MAMAGREEN furniture design.
In 2018, MAMAGREEN has gone one step further. The focus is not just reclaiming and recycling, but upcycling; whereby natural and historical value of the teak is acknowledged, and full potential realized. We are using reclaimed teak in a very original way, which we call 'drift-look'.
'Drift-look teak' is initially selected from abandoned buildings. Giving extra attention to every single plank (and leaving none behind), both natural and handmade distress marks are showcased. This 'extra-distressed', perfectly recycled teak is then finished, either 'as original', or in rich espresso. The result is highly contemporary, texture-rich upcycled wood which we incorporate in our showcase collections for 2018. In AIKO LOUNGE drift-look teak becomes matrix bases, and in AIKO DINING, the table legs.