MAMAGREEN modern design furniture offers an extensive selection of easy care metal styles and materials. All are strong, chic, and somewhat minimalist, perfectly finished 'as original' (for stainless steel), or electrostatically color powder coated, inhouse.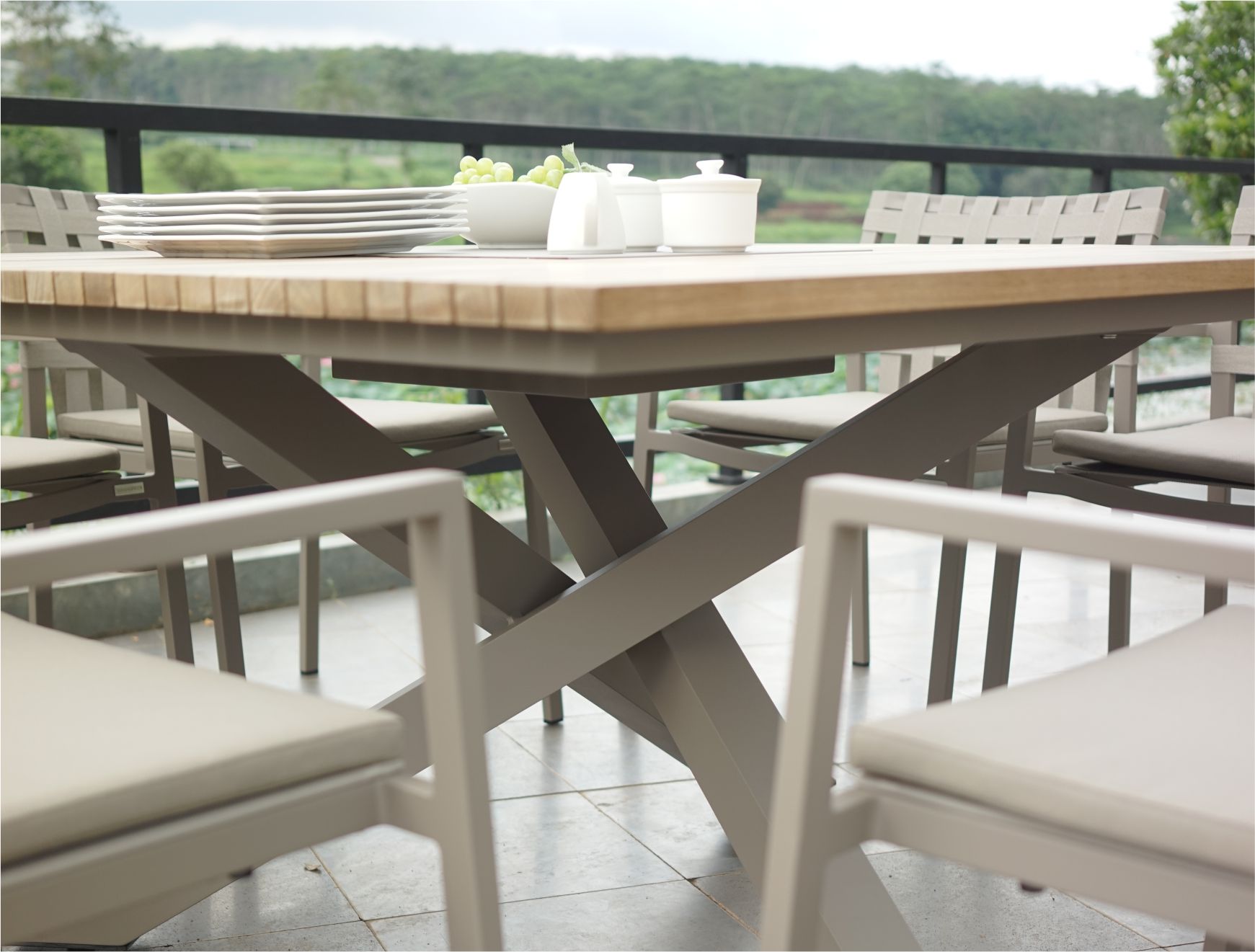 EKKA square dining table and stacking chairs
MAMAGREEN design-colored aluminium furniture uses the smooth, strong alloy 6063. Light, versatile, and 100% weatherproof with additional UV protection.
ZIX dining table and stacking armchair
Highly durable stainless steel is available 'as original' (clear, hairline finish for a super contemporary look), or electrostatically powder coated. MAMAGREEN standard is 304 grade, but 316 grade, with further increased anti-rust properties, is also available for bespoke applications in  marine environments.
GALVANIZED STEEL industrial style
Hot bathed in zinc, galvanized steel frames are utilized for our industrial-style catalog. Progressive and super robust, they can also be electrostatically powder coated in a special selection of primary colors and are available as original & distresed (as pictured).
**Display monitors are inconsistent; material colors and characteristics may differ to actual