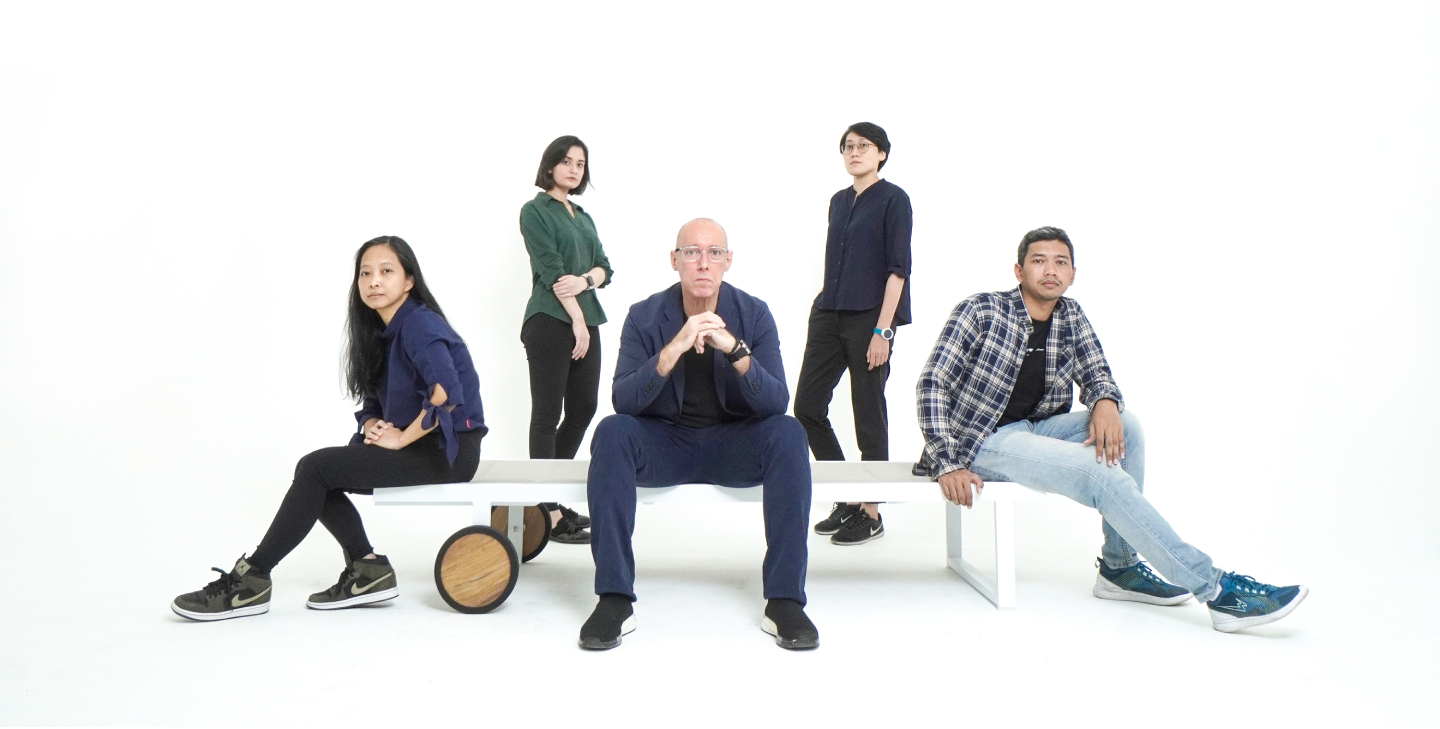 EAST MEETS WEST
Belgian founder, Vincent Cantaert, inspires and leads a team of talented, cutting edge, globally educated and experienced Asian designers. Working together with veteran furniture engineers, the Mamagreen Design Lab is an integral part of our manufacturing facilities and one of the core pillars of our success.
The focus of our design philosophy is the discovery of a new harmony; a balance between shapes, textures and materials, a balance between each furniture piece and its surroundings, creating a space where mind and body can relax: the ultimate in outdoor luxury.
MAMAGREEN has earned numerous industry awards from the International Furniture Fair in Singapore, Design Excellence awards from the International Casual Furnishings Association (ICFA) including Best of Show, a Design Innovation award from the American Society of Interior Designers (ASID), and the prestigious German Design Award.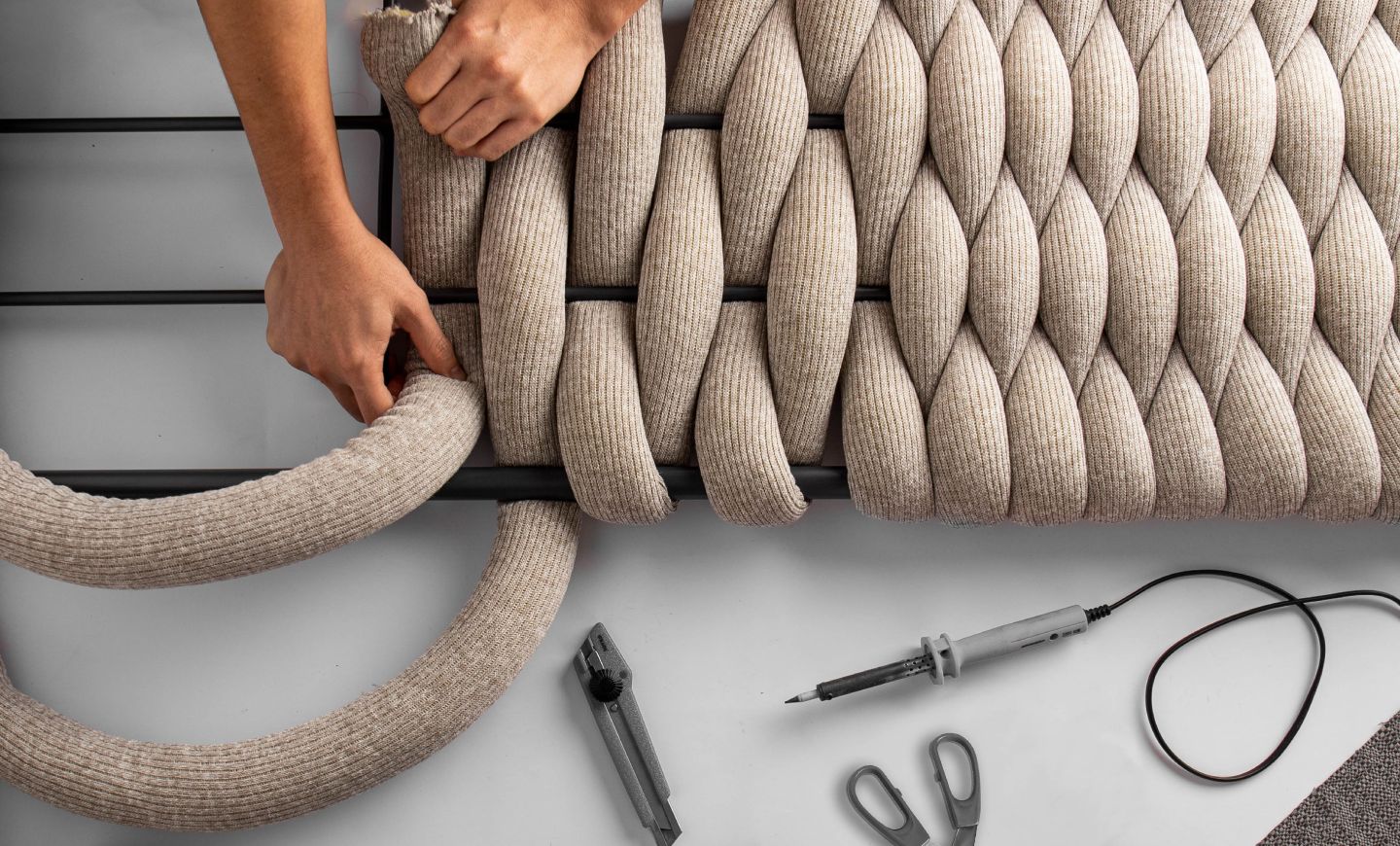 100% COMMITTED TO QUALITY
Based out of our company owned, company operated manufacturing facility in Java, Indonesia, one of MAMAGREEN's greatest strengths is not being dependent on subcontractors. Our German trained management team has an in-depth knowledge of materials and production processes, creating unique furniture pieces that are tested for durability in any outdoor environment.
Our entire line is produced in-house by a team of more than 400 employees with a majority of processes and final finishes being completed by hand by skilled artists, along with dedicated precision tooling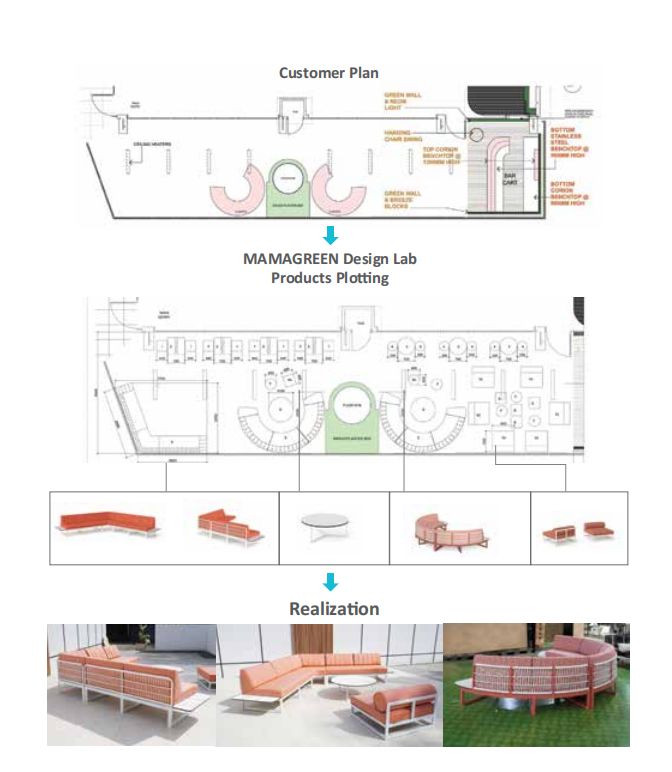 YOUR DESIGN MATTERS
Working daily with the design industry, we understand the uniqueness of each project. MAMAGREEN offers mix and match furniture designs in a variety of styles, materials and colors, and fully supports specifiers with tools such as 2D and 3D files, detailed spec sheets, material samples and personal customer support. Our well-trained technical department can create precise renderings, provide COM-yardage and other technical information. Most furniture designs can be customized to fit specific spaces.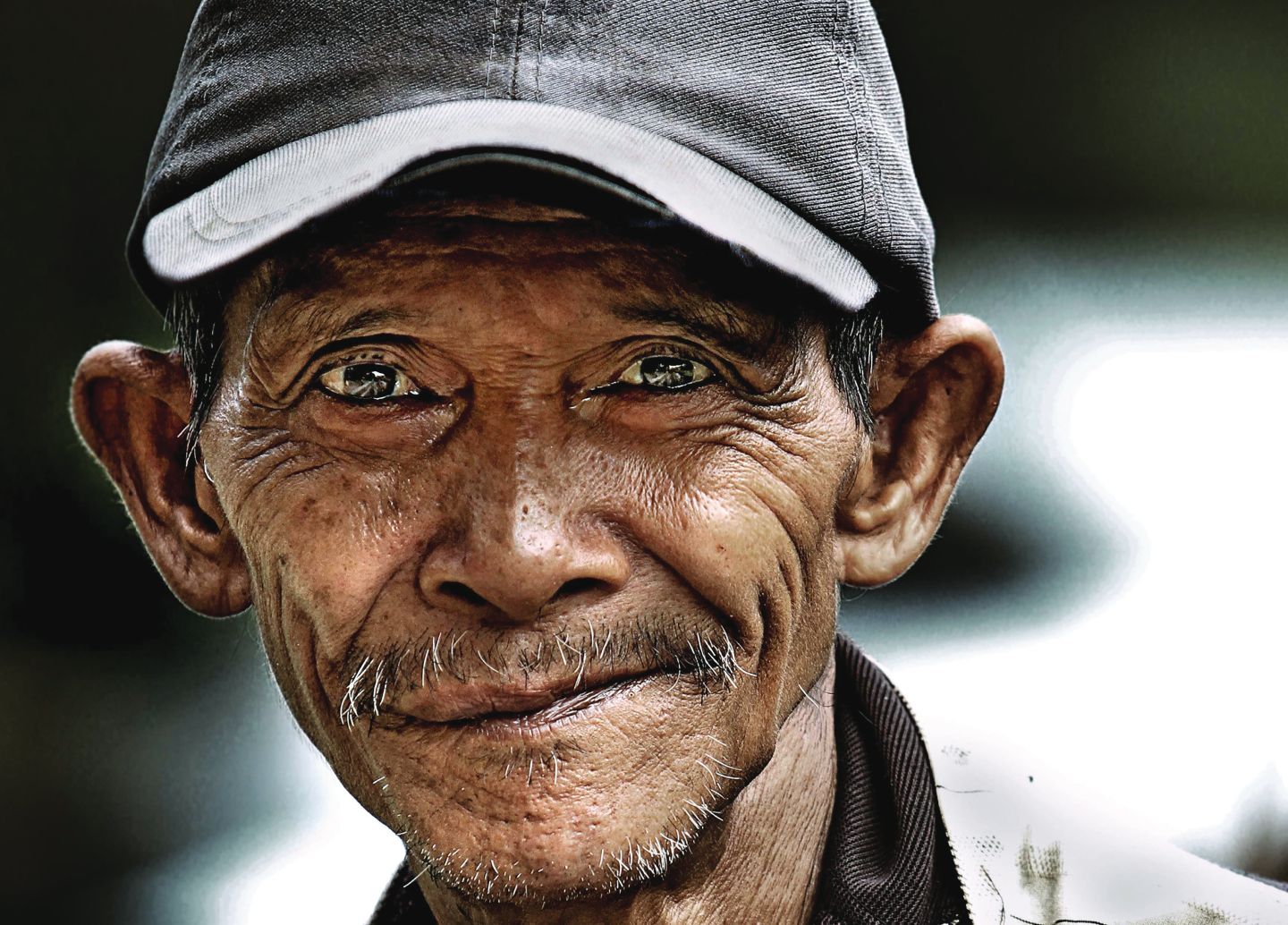 OUR PEOPLE
We have grown together with the people who started the Indonesian production facilities, through challenging and good times. Keeping the team motivated, is the result of creating perspective, continuous education and training and improving living standards; not only of the workers, but also their families. In-house safety and health measures are state-of-the-art, allowing our skilled artists to create unique furniture pieces.
OUR WORLD
MAMAGREEN furniture is manufactured using a majority recycled or recyclable materials. More than 90% of the teak is carefully sourced from abandoned buildings, with the remainder coming from sustainably harvested teak.
It is our goal to create furniture pieces that last, selecting MAMAGREEN is making a conscious choice for style combined with durability